Better data, better decisions, better results. Leave your accounts with us and get back to what you do best.
Running an SME is hard enough. Leave the numbers with us
Working with small and medium-sized businesses, our chartered accountants understand that you're busy. So, we work on your accounts, ensure compliance, and generate accurate and timely reports to keep you moving. Don't worry though, we will collaborate with our clients to make sure you're across all major updates.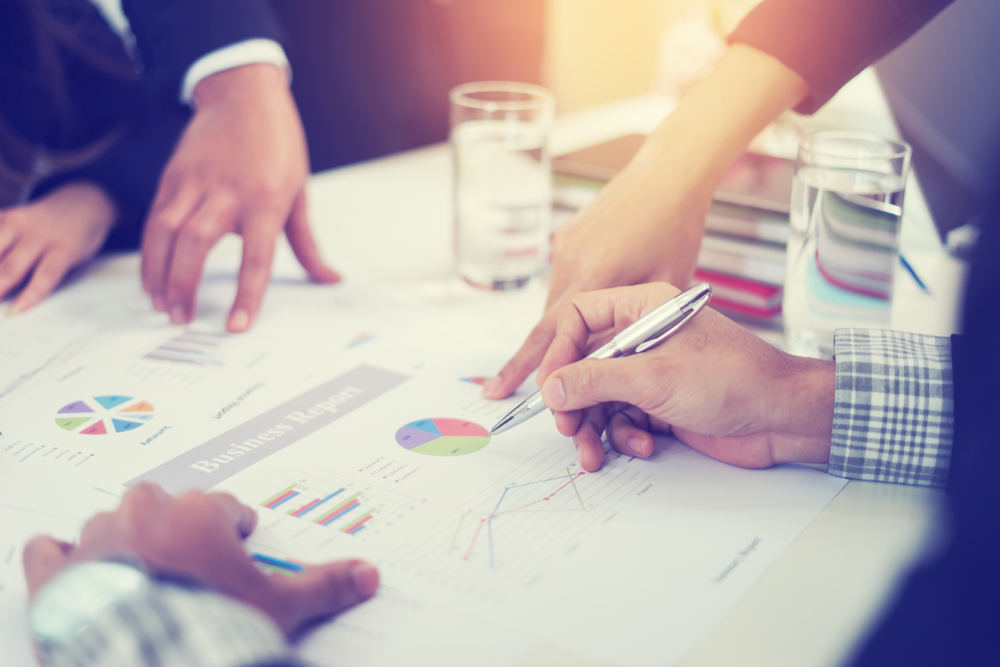 Accounting to Ensure Compliance and Cashflow
Our accounting service is a step above. As well as taking on all of your accounting needs, our team shows you new ways to reduce data entry, while minimising the risk of human error. We'll report and benchmark KPIs, assess your budget and cashflow, and present these items to you in a way you can understand at a glance.
Reporting Keeps You Across It All
Enjoy tailored reports that are designed to support your business goals. From compliance reporting and all your legal requirements to meaningful management reports that help you understand the numbers and where to go next. Our accountants love helping you understand the value in numbers.
We'll get started with an initial phone call where we learn about you and your goals.
Here, we'll make sure we're the right firm for exactly what you need and that we can help you succeed.
Complementary Consultation
We'll meet up with you to understand you and your goals a little bit better.
This stage sees us create a scope of the work you'll need to meet your requirements and exceed your business goals.
We'll create a custom package incorporating all of your specific business needs.
Committed to delivering a highly specialised service, you'll receive a custom package that ticks all of the boxes.